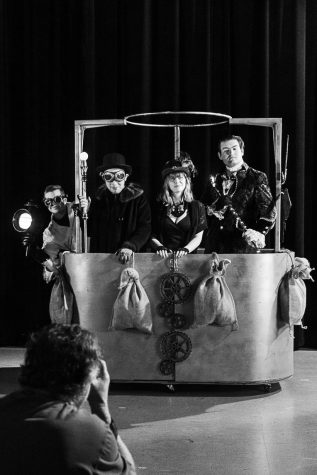 Jacob Dickson, Staff Writer

November 15, 2019
The EvCC theatre program will soon be presenting "Time Punks," a play about a seemingly pleasant group of time travelers that come to the city of Everett. There will be pirates, cowboys, and a serial killer on campus, and they will all be here to put on a show. "Time Punks," will be showing in Baker 1...
Current Production Schedule
The Clipper is currently working on production for Spring Quarter 2020. All content will be published online and we will not be distributing print magazine editions due to campus closure.
Please continue checking this website and our social media pages for news and updates: @everettclipper on Facebook, Twitter, and Instagram.
February 21, 2020
February 20, 2020
November 27, 2019