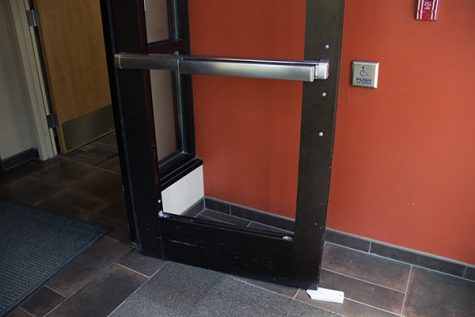 Rilee Louangphakdy, Staff Writer
June 5, 2017
Filed under The Scoop
A man on methamphetamines was arrested after breaking a Parks Student Union door on May 9. Around 4:20 pm, campus security received reports of a suspicious man carrying around a large bamboo pole of about six feet long. When the security officer arrived at Cedar Hall and tried to make contac...