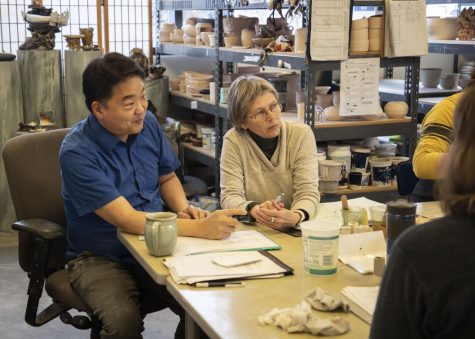 Jacob Dickson, Assistant Editor

March 11, 2020
EvCC is one of the few schools in the state that teaches a glaze ceramics class. "Glaze is the final part of the ceramic process.  It's what gives color and finish to the work," explained Thom Lee, the ceramics instructor. Students sculpt their ceramics projects and can then apply the glaze to the pieces....
Current Production Schedule
The Clipper is currently working on production for Spring Quarter 2020. All content will be published online and we will not be distributing print magazine editions due to campus closure.
Please continue checking this website and our social media pages for news and updates: @everettclipper on Facebook, Twitter, and Instagram.
February 21, 2020
February 20, 2020
November 27, 2019