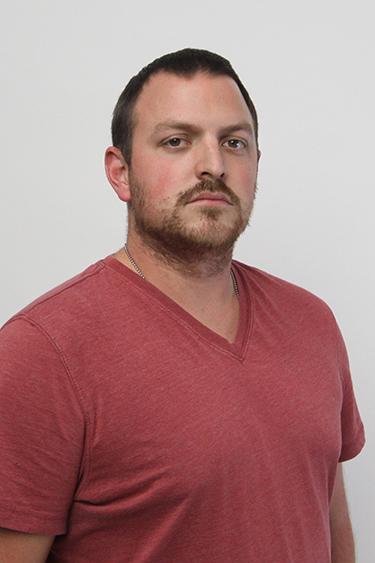 How did you get here?
I hate to admit it, but I originally came here just for the credits ... I was a Navy Photojournalist for six years and needed an elective and my adviser mentioned this course; I figured, "sure, I could use an easy class to get the credits I need." I thought to myself, I'm just going to take some photos and write a few stories; it's just utilizing my prior experience to get to that degree (a direct transfer associates if you're wondering) ... little did I know I would be joining some of the nicest, funniest, and creative people I've ever had the pleasure of working with.  I went from it'll be over shortly to It'll be over too soon.
Why I do you love The Clipper?
Well, for starters, it's an artistic outlet.  I dig all the really interesting topics people come up with to talk about and even the interesting little nuggets of information about it.
Who is you favorite super hero or villain?
Let me get back to you on that one ...
What is the worst thing you have eaten?
It's a toss up between Durian (a fruit from the middle east that frankly smells like gym socks), or just anything I cooked when I first moved out on my own, lol.  Seriously, I burn water.

Geoffrey Lewis, Staff Writer
Mar 10, 2015

Pro tips: How to be Successful at University Center

(Story)

Feb 17, 2015

Club Fundraisers

(Story/Media)

Jan 28, 2015

Mayhem Thrives At Rosario Beach

(Story/Media)

Dec 02, 2014

ORCA Makes a Splash With Dedication of New Boat

(Media)

Dec 02, 2014

Be Creative With the Express-It Club

(Story)

Dec 02, 2014

Apply To Graduate, Finish Your Degree

(Story)

Nov 10, 2014

Teachers of Tomorrow

(Story)

Oct 20, 2014

Project Mayhem

(Story/Media)