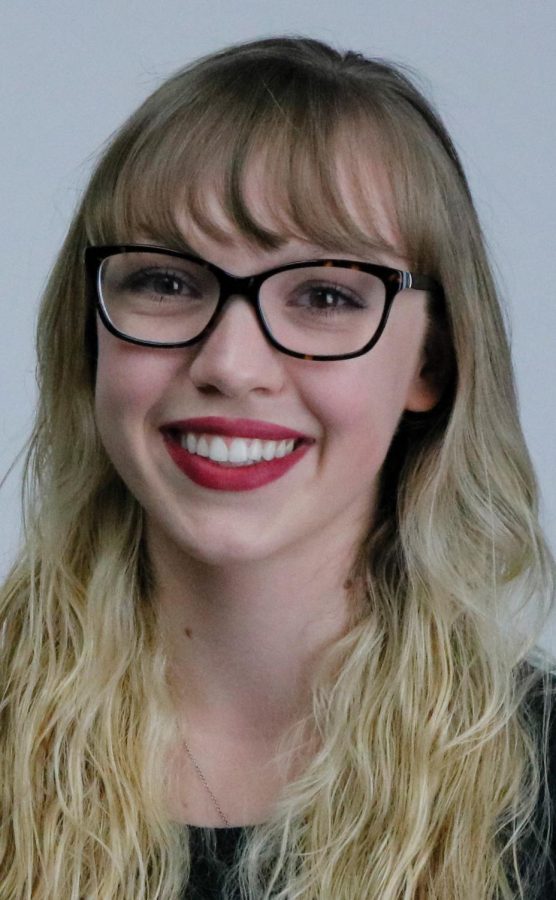 What interests you about journalism?
I loved journalism because it provides a medium to document important events, and the opportunity to create a platform where other's stories are shared.
Where does The Clipper fit into your long-term goals?
Unfortunately this is my first, and final quarter with
The Clipper
, following this quarter I am headed to WSU Everett to pursue a bachelors degree in Integrated Strategic Communication.
What are you doing when you aren't at The Clipper?
When I'm not at
The Clipper
I can be found out on the road, racking up the miles on my old 25-year-old Miata, or curled up under a blanket waiting for the oven timer to ding, signaling a new baked creation ready for tasting and sharing.
If you ruled the world, what would you change on day 1?
Though I have no desire to rule the world, I do believe that if I ever come to this power I will eliminate all diagonal parking spaces, for they are truly a creation of the devil!
What is something you think everyone should do at least once?
There are two things I think everyone should do at least once. The first is try something new that scares you. Most people have that one something they are afraid to do or think they can't accomplish. That is where the sweetest surprises and victories come from though, achieving those thing. The second would be to travel. Put yourself outside of what you know, open to new experiences, and see what you find.
What's on your bucket list?
1) Adopt a dog, 2) Travel the world, 3) Buy a house. What do these three have in common one might ask? They are the top three on my bucket list!
I desperately want a puppy who loves to snuggle but is also up for adventures. I also think traveling is something everyone should experience, and as such I hope that someday I will travel to every country so that I can experience the way other people live.
What is something that people are obsessed with you just don't get?
Horror movies! I am a jumpy scaredy cat, sorry I don't enjoy being scared out of my mind like some of y'all.
Julia Smiljanic, Staff Writer
May 30, 2018

See My Voice: A Deaf Perspective (Video)

(Story/Media)

May 30, 2018

Within an Hour: Kirkland

(Story/Media)

May 07, 2018

Within an Hour: Lynnwood

(Story/Media)

Apr 27, 2018

Within an Hour: Mount Vernon

(Story/Media)

Apr 20, 2018

Sex Week: The Female Orgasm

(Story/Media)

Apr 12, 2018

Within an Hour: Seattle

(Story/Media)