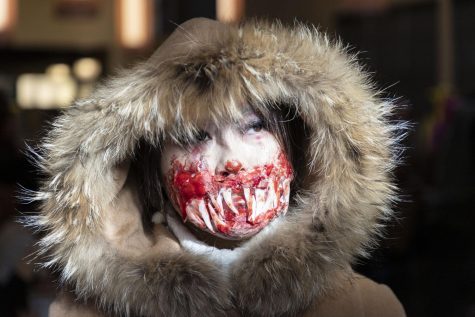 Lucia Hoy, Staff Writer

November 1, 2019
Many unique Halloween costumes were seen yesterday morning in the cafeteria of EvCC. Starting at 10:30 a.m., students walked down the hall of the Parks Student Union building, checking out various club stands that were offering information and a lot of candy.  At 12:30 p.m., the cafeteria became the plac...
Current Production Schedule
The Clipper is currently on break for the summer.
Please continue checking this website and our social media pages for news and updates: @everettclipper on Facebook, Twitter, and Instagram.
February 21, 2020
February 20, 2020
November 27, 2019