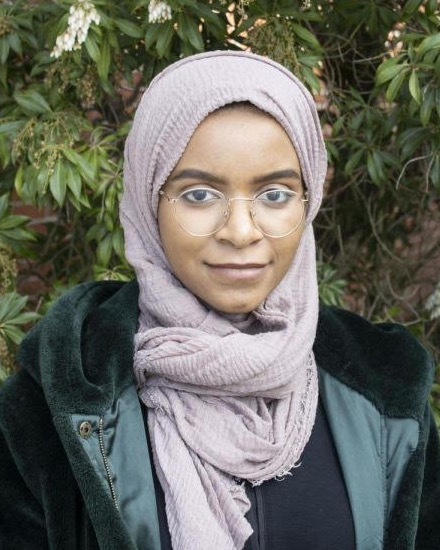 What interests you about journalism?
I think it is an honor to share experiences, stories, and new information with a wide audience. 
Where does The Clipper fit into your long-term goals?
I plan to continue sharing stories in general and hopefully focusing on stories about underrepresented groups in America. 
What are you doing when you aren't at The Clipper?
I spend a lot of time with family and friends. My hobbies are interior design and taking pictures of the ocean.


If you ruled the world, what would you change on day one?
World peace, the end of hunger and homelessness.
What is something you think everyone should do at least once?
Travel to a different country.
What's on your bucket list?
To travel the world. 
What is something that people are obsessed with you just don't get?
The app TikTok. 
Who's your favorite fictitious character? Why?
The main character in one of my favorite novels "Hearts We Lost" He's my favorite because he inspires me to seek the truth and be patient. 
What is an issue or topic you are passionate about?
My religion Islam. 
Who is your hero?
The Isalamic prophet Muhammad pbuh.
Ruqaiyah Alaji, Staff Writer
Jun 17, 2020

How the COVID-19 Pandemic is Bringing Families Closer Together

(Story)

May 22, 2020

Fasting During a Global Pandemic: Muslim Students Share Their Insights During Ramadan

(Story)

May 05, 2020

Locked Down Far From Home

(Story)