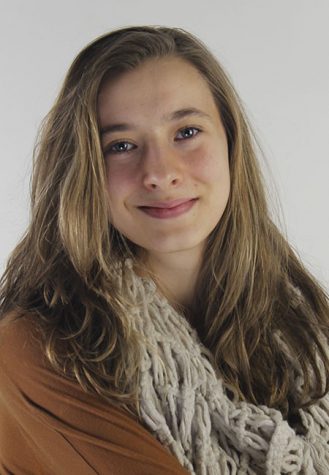 What interests you about journalism?
I love knowing the intricacies of people's lives. Journalism forces me to be brave, which is very challenging for me. I love journalism because it is an ever-rewarding challenge.
---
Where are you headed with Journalism/Communications?
WSU's Integrated Strategic Communications program. Their Backpack Journalism program really intrigues me and is the kind of thing I can really see myself doing.
---
What is your spirit animal?  
A busy bee. I'm hardworking but my energy is often short-lived. I struggle with dispersing my energy evenly among all my responsibilities, and as a result I get burnt out easily.
Nataya Foss, Staff Writer
Jun 05, 2017

The Religious Advocates Outside Gray Wolf Hall

(Story)

Jun 05, 2017

New On-Campus Housing Opening Fall 2017

(Story)

Jun 05, 2017

First Nations Club Holds Ceremony for New Indigenous Garden

(Story)

May 17, 2017

Index Hall Gravel Parking Lot to be Converted to Green Space

(Story)

May 15, 2017

Ideological Diversity Thrives at EvCC Republican Club

(Story/Photo)

May 15, 2017

Nursing Students Getting Ready for Medical Relief Trip

(Story)

Apr 25, 2017

Get Your Bachelor's at Home with WSU North Puget Sound

(Story/Photo)