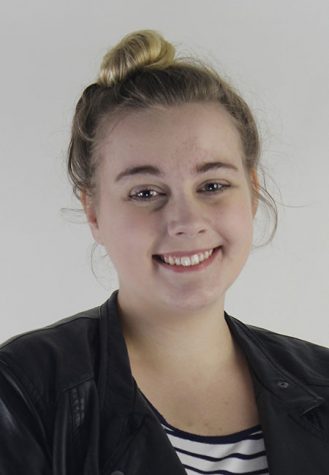 What interests you about journalism?
I've always loved to write and I think being a journalist is a practical application of the skill because there's always a story to tell.
---
Where are you headed with Journalism/Communications?
I would love to travel for work and I'm extremely passionate about animals. My dream job would be to work for a publication like National Geographic because that could combine all of my interests.
---
What is your spirit animal?
I personally don't believe in the use of the term "spirit animal" because it's incorrectly taken from Native American culture. The concept of a spirit animal is a sacred tradition to many native tribes, but the term is often thrown around lightly. This is just one of the many aspects of native culture that have been infantilized by white Americans.
I think a better question would be to ask my Patronus, because that isn't a term that has been appropriated for hundreds of years. In that case, it's a white stallion.
Morgan Hoyt, Staff Writer
Jun 05, 2017

First Nations Club Holds Ceremony for New Indigenous Garden

(Story/Photo/Video)

May 31, 2017

Calling All Artists

(Story/Photo)

May 15, 2017

A Peak at Vibrations Magazine

(Story)

May 11, 2017

A Sense of Injustice: Holocaust Forum

(Story/Photo)

May 01, 2017

Earth to EvCC

(Story/Photo)

Apr 23, 2017

EvCC Goes Green at the Plant Swap

(Story/Photo)

Apr 13, 2017

EvCC is Going Green

(Story)

Mar 09, 2017
Mar 02, 2017

Sex, Intimacy and Relationships

(Story)

Mar 01, 2017
Feb 23, 2017
Feb 23, 2017

Students got 'Snow-zy' at Club Fest

(Story)

Jan 30, 2017

Standing together to 'Resist Trump: Occupy Inauguration'

(Story/Photo)