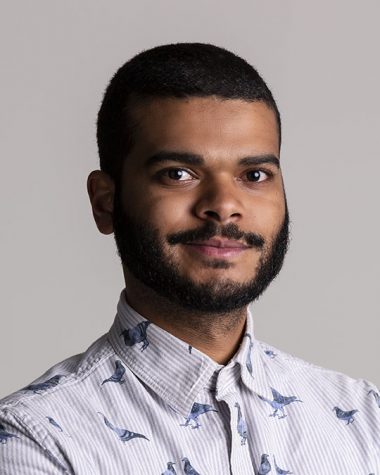 What interests you about journalism?   
I love to read and I've found many that of my favorite writers have started as or at some point worked as journalists.
Where does The Clipper fit into your long-term goals?     
I hope it will be an opportunity to explore writing and another step into learning more about journalism.
What are you doing when you aren't at The Clipper?
Mostly napping between work and school, but I enjoy cooking when I have some time to hang out in the kitchen and try new recipes.
Jacob Dickson, Staff Writer
Jun 12, 2019

For the Birds: EvCC's New Campus Habitat Welcomes Feathered Friends

(Story)

Jun 10, 2019

Annual Student Exhibit in Russell Day Gallery

(Story)

May 22, 2019

What the Garden Grows: Strawberries, Leeks and Onions, Oh My!

(Story)

May 01, 2019

Drama Instructor Taking a Break to Plan the Future of EvCC's Theater Program

(Story)

Apr 28, 2019

Index Coming Down, Green Space Going Up

(Story)

Feb 26, 2019

Preparing for Death: EvCC Student's Journey to Becoming a Mortician

(Story)