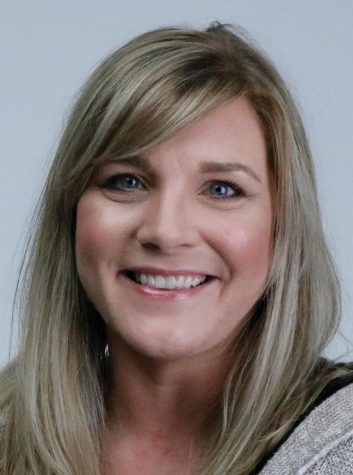 What's on your bucket list?
Traveling to Tokyo Disney! I am particularly interested in visiting Tokyo DisneySea. It has a hotel IN the theme park. (What?!) The Tokyo Disney Resort has a reputation for being the most well-designed of all the Disney parks worldwide.
What is something you think everyone should do at least once?
Cook from scratch. It can be something incredibly simple. Chop some veggies and stir-fry them in a little avocado oil; add some sea salt. There is something soul-quenching about taking part in preparing your own food.
Where does The Clipper fit into your long-term goals?
I love learning. I am interested in curriculum design and educational media. Being a part of The Clipper, I get to explore, ask questions, learn new things and listen to experiences different from my own. The medium of journalism is teaching me new ways to communicate.
What interests you about journalism?
I love stories. Journalism is storytelling. It's about listening to others tell of their experiences. It's about finding connections we didn't know were there and taking time to see life through others' lenses. Journalism is a great way to experience life beyond our personal bubble of awareness.
Heather Stribling, Staff Writer
Jun 04, 2018

Adulting: Making Sense of Moving Out

(Story)

May 14, 2018

Healthy Food: How to Buy It, Choose It, Make It

(Story/Media)

May 14, 2018

A Sustainable Solution: EvCC's Proposed Green Fee

(Story)

Apr 28, 2018

The Breakfast Club: Parks Edition

(Story/Media)

Apr 19, 2018

How To Adult: Clinic on Campus & More!

(Story/Media)