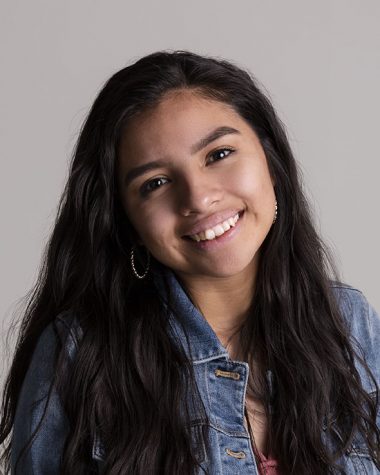 What interests you about journalism?


What I love about journalism is definitely all the amazing people that you get to meet and the amazing stories that they are willing to share with the world. Journalism many times gives people a way to share a story that they are sometimes scared to tell and I love being able to help share that story.
What are you doing when you're not at The Clipper?
Besides being part of The Clipper and going to school, I really enjoy reading books and writing short stories. I also love going out with my friends and discovering different places that no one knows about.
What's on your bucket list?
One thing that's on my bucket list is to go to as many bookstores/libraries in different countries as I possibly can.  
Emely Salvador, Staff Writer
Mar 13, 2019

Style Profile: Pauline Bordon Shares Her Fashion Tips

(Story/Media)

Jan 29, 2019

Diversity in Media: Sandra Oh's Historical Win

(Story)

Oct 16, 2018

Decision Made on Learning Resource Center Location

(Story)

Jun 04, 2018

Style Profile: Nelda Angulo (Video)

(Story)

May 22, 2018

Ramadan at EvCC

(Story/Media)

Apr 18, 2018

Style Profile: Charles Caltado from the WHI Equipment Room (Video)

(Story/Media)

Mar 08, 2018

Through Their Eyes

(Story)

Feb 20, 2018

Challenges for Women in STEM

(Story/Media)

Jan 26, 2018

DACA Students Tell Their Stories

(Story)