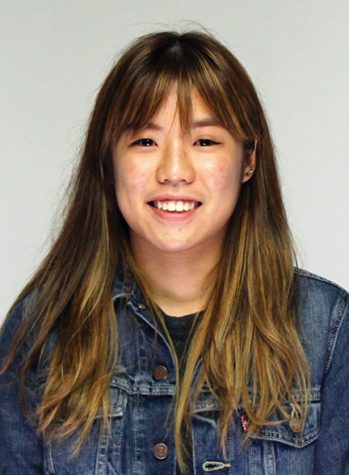 What interests you about journalism?
I like Multimedia post videos, audio clips, take photos.
Where does The Clipper fit into your long-term goals?
Having more experience on writing and different kinds of multimedia.
What's on your bucket list?
1. Skydiving
2. Go different countries
3. Disneyland
4. Go to New York at Christmas
5. Always eat good food and update my blog
What is something that people are obsessed with you just don't get?
 I think Green Cabbage, Red Cabbage, and Brussels sprouts are the grossest things but people are obsessed.
Edith Chun, Staff Writer
Feb 20, 2018

Within an Hour: Stanwood & Camano Island

(Photo)

Jan 29, 2018

Dorm Living in Mountain View (Video)

(Photo)

Jan 29, 2018

Within an Hour: Everett

(Photo)

Nov 30, 2017

Everett's Pop Culture Heaven

(Photo)

Nov 01, 2017

Student LIFE's $800,000 Self-Financed Remodel

(Photo)

Nov 01, 2017

Within an Hour: Day Trips Less Than an Hour Away

(Photo)

Nov 02, 2017

Open Up Shop: New Bakery in Everett

(Story/Photo)