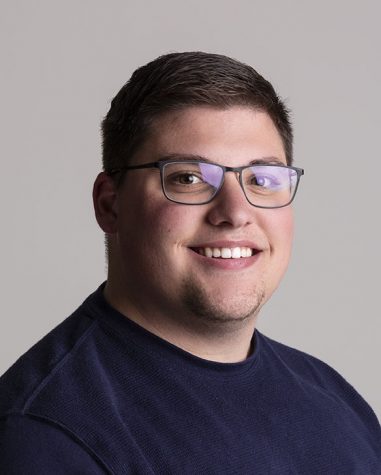 What are you doing when you aren't at The Clipper?
When I'm not at the Clipper, I work as the manager of a sports training complex in 
Everett called The Rage Cage. We have 8 outdoor public batting cages for baseball and 
softball. Along with outdoor cages, we also have an indoor turf field that many of the 
high school and select baseball/softball teams use for their year-round training. I also 
like to just hang out with my friends and have a good time.
What interests you about journalism?
Arguably now more than ever, journalism is a vital process to keeping those in power in 
check. Storytelling is one of the cornerstone pieces in basic communication; evolving 
from pictures in a cave, to articles in the newspaper. There will always be a story to tell 
and news to report. Without journalism, people in power won't be held to a higher 
standard.
What is something you think everyone should do at least once?
I believe everybody should try to sneeze and keep their eyes open at least once in their 
life.
Daniel Albert, Assistant Editor
Jun 25, 2019

Garbage Can Fire Burns Baker Hall

(Story)

May 21, 2019

EvCC Alumni, Louis Harris, Returns to Campus

(Story)

Apr 24, 2019

Former Cascade High School Football Player Makes it to the NFL

(Story)

Mar 13, 2019

Emmy-winning Broadcaster on Campus

(Story/Media)

Feb 27, 2019

Heroes in the Halls: Teacher and Student Live Dual Lives as Emergency Responders

(Story)

Feb 13, 2019

EvCC Classes Being Complicated by Snow Storm

(Story)

Feb 02, 2019

It's Never Too Late: A 10-year Journey from High School to College

(Story)

Jan 30, 2019

Skiing into the New Year

(Story/Media)