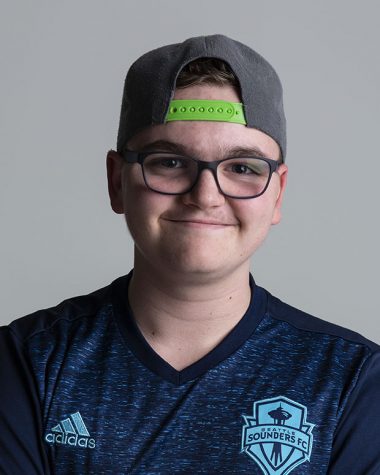 What are you doing when you aren't at the Clipper?
If I am not at the Clipper, I am on the soccer field training, at the EvCC gym/weight room, or hanging out with my friends.
Who is your hero?
My hero is my mom. She always gets up and goes to work no matter how she feels or how bad she doesn't want to. She is one of the most hardworking, loving, respectful people in the world and she has taught me so much. She is the reason I am who I am.
What is an issue or topic you are passionate about?
A topic I am passionate about is the Seattle Sounders. If you get me talking about the Sounders good luck stopping me. Best part about the Sounders is the games. The fans are the best in the world and the atmosphere is insane.
Brent Pratley, Staff Writer
May 20, 2019

Sweet, Sweet Victory

(Story)

Apr 29, 2019

A Champion in the Making, 100 Meters at a Time

(Story)

Apr 07, 2019

Trojans Women's Basketball Assistant Coach Fired

(Story)

Mar 04, 2019

Coffee: A Necessary Evil in College?

(Story)

Feb 13, 2019

EvCC Classes Being Complicated by Snow Storm

(Media)

Jan 29, 2019

Your Workout, Upgraded: Weight Room Gets $10,000 Makeover

(Story)