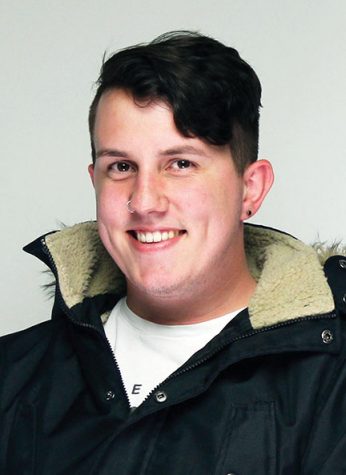 What interests you about journalism?
The aspect of getting information out to the public that they didn't know they needed to know.
Where does The Clipper fit into your long-term goals?
It's a requirement for my AA in communications, but it will aid me in my reporting skills.
What are you doing when you aren't at The Clipper?
Working, sleeping, then working again.
If you ruled the world, what would you change on day 1?
I would give equal rights to everyone: women, men, non-binary people, people of color, etc. Anyone who disagrees will be exiled to a remote island in the middle of the ocean with no way of leaving and no cellular service.
What is something you think everyone should do at least once?
Learn a second language.
What's on your bucket list?
To meet Lady Gaga and be a part of Milan or Paris Fashion Week.
What is something that people are obsessed with you just don't get?
Starbucks and Rick & Morty.
Anthony Murray, Staff Writer
Nov 21, 2017

10 Songs From 2017 You Haven't Heard Yet

(Story)

Oct 06, 2017

Fenty Beauty: Is it Worth the Hype?

(Story)