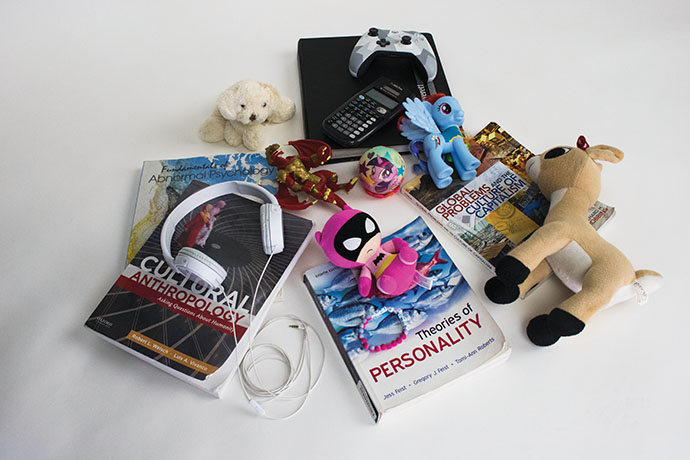 Morgan Hoyt
Balancing the full-time job of being a parent with the hectic life of a student may seem impossible to some, but these EvCC students manage to find a way.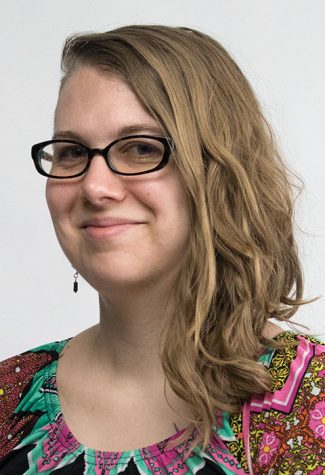 "It's a challenge for sure, going back to school and trying to fit college and homework into all the other things you have going on," said Rebekah Thompson, a 36-year-old EvCC student. She has two kids: 15-year-old Ashley and 6-year-old Kailynn.
"Time is precious for sure. There is way less of it when you have kids, and then there's also way less of it when you're a full-time student," she said, "so put those together and time is precious." To pull in extra money for their family, Thompson works during rush weeks at the EvCC bookstore. Her husband also works as a general manager at Sky's Auto Sales.
Thompson graduated from BEST High School, an alternative school in Kirkland, 17 years ago. Though she has had her fair share of hardships, Thompson decided to finish her psychology degree in 2016. "I had my son Seth when I was 18," she said. "He would be turning 18 next month if he hadn't passed away when he was three months old."
After completing her Associate's at EvCC, Thompson plans to transfer to Northwest University. Her family is supportive of her goal to continue her education. "[My husband] pitches in a lot, and so does my teenage daughter. So between the two of them, I hardly do any chores these days," she explained. "I just don't have time."
"My daughter has had a hard time with me being back in school and us not having quite as much time together," Thompson said. "I've learned that it's all about perspective and how you talk about it, and if you remind your kids that in the end it will be a better life for the entire family, and that helps a lot with their perspective."
Travis Felver, 26, is finishing up his third quarter at EvCC and is a single dad. In high school, Felver wanted to teach English in a foreign country, but "after having a kid, [he] realized [he] can't move across the world."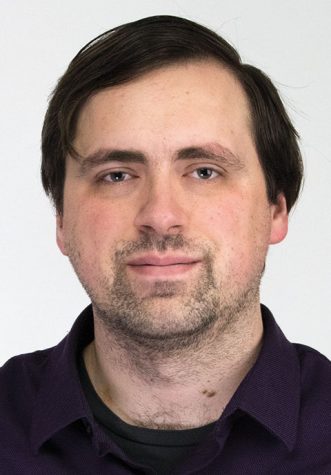 "Luckily, I've got a good support network at home," Felver said. He and his son, Leon, live with seven roommates to make ends meet.
This support extends to EvCC, where "people are actually supportive. [TRIO] offers support for first-generation college students, low-income students, and sort of ex-foster kids. And I fit all three of those categories. This is not easy. I'm not looking for pity because I can't afford that."
Felver has a busy schedule with a full load of classes, and his job as the ASB Vice President of Clubs and Student Initiatives at EvCC.
He "[helps] all the clubs with their paperwork that make their events happen," he said. "The Club Fests that happen, I put those together." Additionally, he runs Club Council meetings every other week.
"There will be days where my desk is a mess sometimes and I don't have the energy to clean up after homework. I don't do the dishes as often as I should and I know that," Felver said, "but I pass out on my desk at least once a week because I don't have enough energy to just go down the stairs to bed."
But despite his busy life, Felver makes sure to save time to spend with his son. Every Thursday, he and his friends play Dungeons and Dragons, and "[Leon] plays one of the other characters' familiar. He's a little baby dragon," Felver said.
"I work very hard at making sure my kid is well behaved. And I'll admit sometimes I feel that I might be too strict," Felver said. "The biggest thing [for me] is that I want to be someone that, when [Leon] is older and whatnot, he can go 'yes, I am proud to be this guy's kid.'"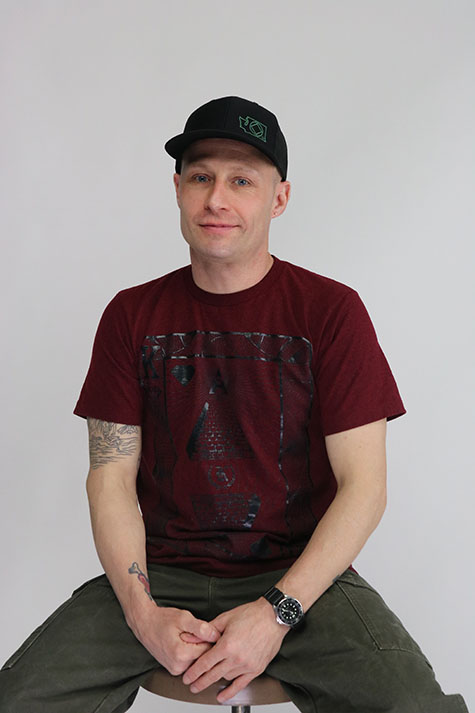 John Fischer is a 40-year-old EvCC student majoring in business administration. He was laid off from his job and, because of his low income, was able to attend EvCC with the help of scholarships and grants.
"I recognized my opportunity. [Advising said] 'if you sign up right now, you can start up next week.'"
Fischer had his first kid at 23 and is currently the single dad of four: Ayden (7), Adaiah (7), Teegon (10), and Aurorah (15). "My little princess is 7 and a half," Fischer said. "She's the love of my life."
He enjoys spending time with his kids whenever he can. "I like to pile all of us on the couch and watch something for half an hour, even if it's a busy day," Fischer said. "I like to spend time unwinding, you know, with a snack together on the couch, watching whatever they want to watch."
But sometimes Fischer struggles to find time in his busy schedule for his kids. "I had to shop for [my son's] birthday, put on his birthday party, I had to come to school to maintain, you know, my classes and attendance," he explained.
After the birthday party, Fischer was up late working on a quiz "that was due at midnight and I submitted it at 11:56, or something like that, with four minutes to spare. Then I had to wind down from the stress of taking a quiz, then go to sleep and get up again at 6 a.m."
He says his long days are worth it because "[I] get to share life with these awesome guys, like, I get a lot of love. I get a lot of complaints, but all of my kids love the hell out of me. I can see it in their eyes. They run to me when I pick them up at school."
Fischer encourages other parents, "just to try. It was really hard for me to start to try. Look into programs, you don't know what's under a rock until you flip it over. Look at the different programs that are offered, see which ones would sound interesting and look at the different funding."
If you are a parent attending EvCC, you are not alone. SPLICE (Supporting Parents with Limited Income for College Education) is a club that provides community and assistance to those balancing being a parent and a student. For more information on how you can get involved, contact Ronda Hansen, the club advisor, at [email protected]