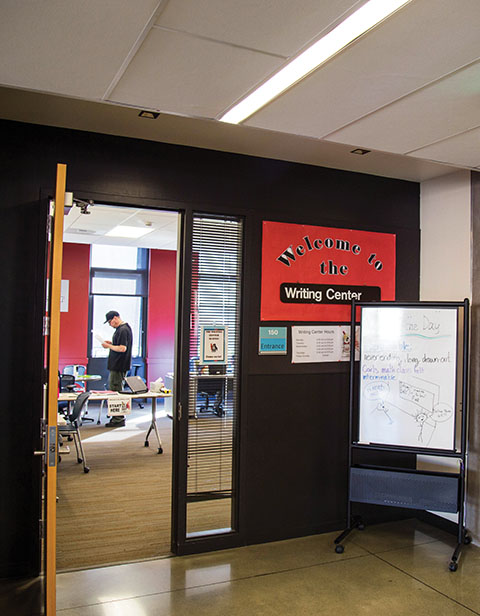 Derek Williams
Being the new student on campus can be hard. From finding your classroom to finding a parking spot, you may experience struggle here at EvCC, but don't give up yet. EvCC has programs and tools that allow all students the help they need during the time of struggle. No matter what you're going through, EvCC is here to help.
Paige Norris, a new student at EvCC, said when asked about some of the student learning tools around campus, "I honestly didn't think we had those. All my teachers just tell me to contact them via canvas if I need help with my assignments."  
Norris's misconceptions aren't uncommon when it comes to new students.
"So now knowing that these are available may be a big help if I have to prepare myself for a test, or need help when my teacher is unavailable."
If you are ever in need of a place to take your paper that has you stumped, the writing center is the place for you on campus. There are several hours throughout the week where assistance is available. With qualified student help and computer readily available, you walk in, sign in, take a seat and help is on the way.
From tutoring sessions to first time councilors, the learning center can be a great place to end up before a test to study for a little bit of extra help. There are trained student tutors here that you can arrange appointments with in order to have one on one study time. Study appointments usually run around 30 minutes long and are free.
The library is the best place on campus for your textbook access, but not only that, they have study rooms if you have a group project and want a private place to study, computer labs, and tables to study. They have most textbooks that are required for your classes that can be checked out for use (you'll need an ID card). You can't leave with the book but you can use it for the time spent in the library. It can save you money over the quarter if one of your textbooks is only used as a reference.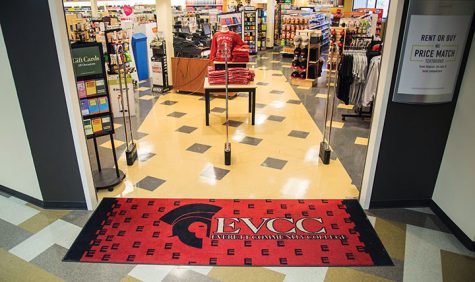 The bookstore can be a great place for all your learning supplies on campus. They offer apparel, folders, notebooks, pens, and pencils. You also have the ability to order textbooks online and pick up in store at the "online orders" desk usually within 24-48 hours.      
In need of information or got a question? Check out the information desk! They have information readily available for you. Also, this is where you get your photo ID card printed. Your first ID card is free!
College shouldn't be something you "have" to go through, it should be something you enjoy. The learning tools around campus exist because your time here at Everett is valued and if you're struggling let someone around you know. EvCC is here to help.