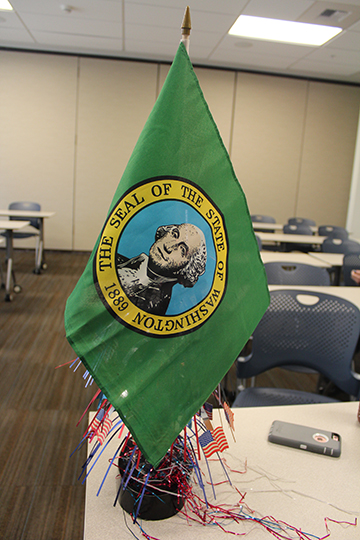 Nataya Foss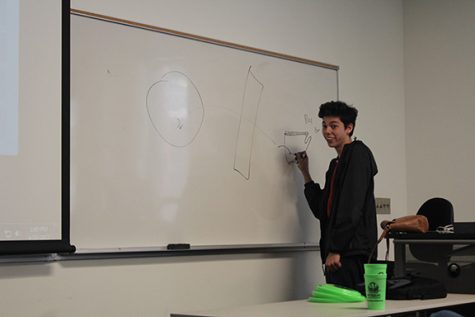 Americans are more polarized today than any time since the Civil War, and that was 150 years ago.
It's no secret that Seattle and the surrounding area is well-known for its liberal policies and championing the U.S. as far as social- and economic- issues. Forefront examples include Seattle being the first to establish a $15 minimum wage and a Seattle judge being the first to halt Trump's muslim-majority country ban.
Yet amidst all the dominant liberal voices, there are some who find they don't quite fit into the mold.
That's why the Everett College Republicans Club was started by John Graves, president of the club. It is currently the only political club on campus.
College students with opposing views tend to stay silent rather than disrupt the "liberal echo chamber and risk being shunned," as John Graves puts it.
The Everett College Republicans Club pride themselves on being a place that celebrates free speech and allows people of all ideological backgrounds to come together and discuss ideas, whether they agree with those ideas or not.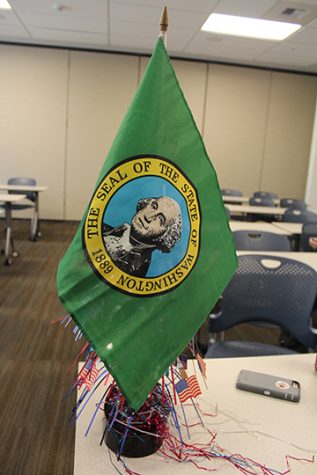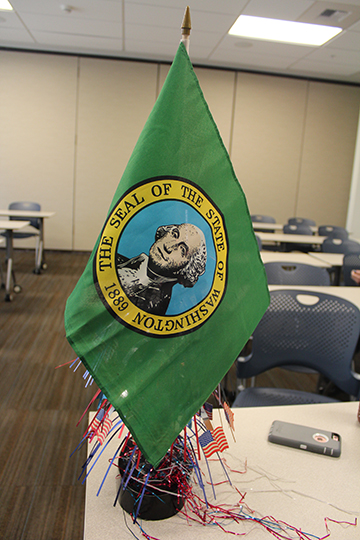 "There is not a more intellectually diverse place than the Everett College Republicans Club," said Graves. "Here, nobody can agree fully on anything," he said.
Clarie Calicdan, vice president of the club and writer for PragerU, identifies as Republican but has differing views from Graves and others in the club.
Graves and Calicdan come from the same region, the Pangasinan province in the Philippines, yet disagree on a multitude of issues. For instance, he believes in climate change, but she doesn't.
The club strives to be a community for people who have no other place to share their opinions freely.
"It sounds so cliche, but we just want to have a place where we can be ourselves," said Graves.
Calicdan elaborated, "With the presence of so many liberal clubs and teachers, it's not as if we're explicitly told we can't exist," she said. "It implies that already."
Liberal teachers outnumber conservative teachers 12 to 1, according to a study by Econ Journal Watch. Members of the Republican Club are frustrated that such an important field as education is strongly biased.
"(The consequence is) you don't learn anything. You don't get a true education. You don't get a chance to grow," said Graves. "How come we aren't shown both sides?"
They also expressed fear that some students feel for holding views that aren't as popular. "(Our club) is like an Alcoholics Anonymous for Republicans," said Graves. "I know at least six people who will stop being my friend if I say I'm conservative."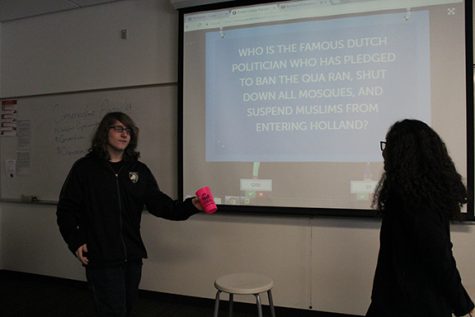 Calicdan gave a different perspective, however. "I don't usually hide my views, because there's this stereotype that black people vote Democrat," As a result, Calicdan feels that she has to be vocal in order to dismantle that stereotype.
Both Calicdan and Graves made a point of dismantling the idea that all republicans are white males. "It's just a stigma and it frustrates me," said Graves.
The club has members of all racial backgrounds. "I am so ethnically diverse," said Calicdan. "I'm Asian, German, Native American, and black–all in one."
Currently, the Republican Club is eager to accept new members and welcomes people of all ideological backgrounds.
They currently meet Wednesdays from 3-4:00 pm in GWH 280.
"We want to break up stigmas," said Graves. "Come and see what the media is wrong about."