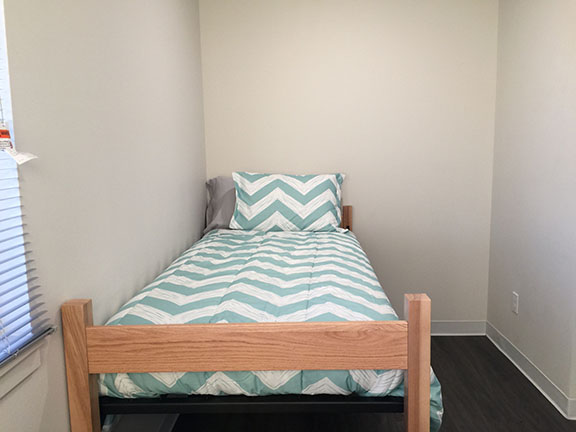 Joanne Wu
EvCC offers an affordable way to start your four-year degree, the experience of hands-on training in professional and technical programs, the ability to learn English—the list goes on. However, it previously lacked something that no teacher could possibly teach: a place for students to stay while they attended school.
Plans of creating EvCC's first ever student homes, Mountain View and Cedar Hall, began in 2013. Back then, it was just an idea, something the college had wanted to do. The idea didn't become a reality until Sept. 2016 when EvCC opened up Mountain View.
Student housing was originally created for international students. However, there's been reportedly more domestic students in housing than there are international. Including the four student staff members, there are 56 percent domestic students and 44 percent international students currently in housing. Residents range in age from 17 to 43, with 4 percent of students over the age of 25.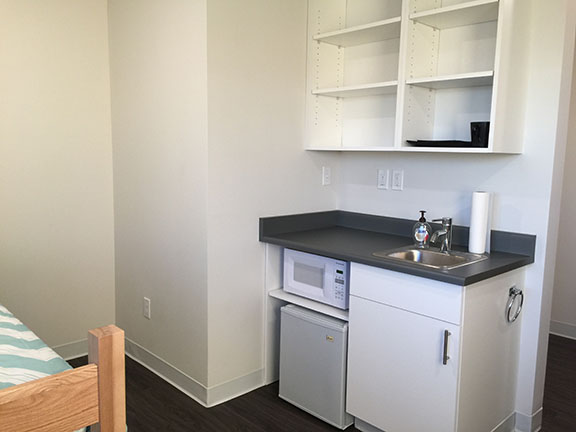 Mountain View is also a convenient place for students who don't have a method of transportation, which makes it an alternative for domestic students. As of right now, there are only 21 percent of students who have cars.
The first floor of the building includes the common room, the laundry room and the largest kitchen out of the 6 floors. Each bedroom includes a bed, desk, microwave, fridge and a bathroom. Every room looks the same in terms of design and set up, but students are free to personalize them however they like.
Each floor has a resident assistant. Their job is to work the front desk at night, check up on students, plan events and make sure the residents have everything they need.
Richelle Pidong is the only resident assistant in charge of both the fourth and fifth floor. In her opinion, the benefits of students living in student housing is that "it allows them the opportunity to be more independent," as well as providing them the opportunity to attend community college and still "have the whole college experience."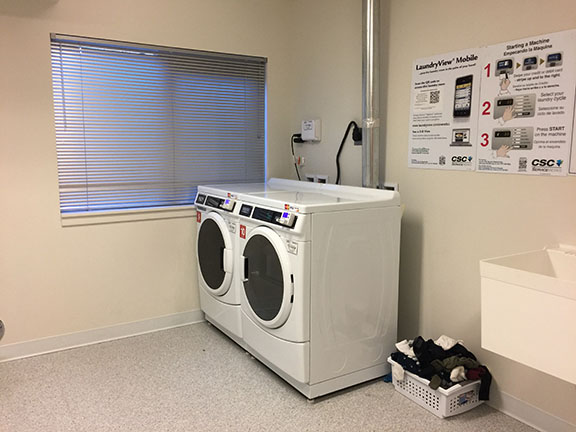 Lea Wasson also mentioned that "students that live in housing while they're in college actually have a higher rate of getting involved on campus, higher retention rate with the college that they are attending [and] end up doing better in school."
Domestic student, Kaeli Greniermoses' reason for choosing student housing was because "it was convenient, very close to school, gave [her] a room to sleep in and [an] opportunity to be more successful."
With the ability to house 120 students—250 once Cedar Hall opens up next September—and the only requirement for students to rent a room is to just be a student, EvCC's Mountain View student home is the place to go for any student looking for a place to stay.