Mazzawi, A Passionate Math Teacher At EvCC
The math department at any school isn't really known for being the life of the party, let's be honest, and EvCC is no exception.
Thick Arabic accent, warm welcoming personality and the unmistakable ability to push you to do your best are all things Mrs. Mazzawi's students, present and past, would describe her as. Mazzawi is passionate, speaks three languages and enjoys training for and running full and half marathons on her free time. She seems to be a pretty interesting person with quite the background to be classified as 'just another boring math teacher.'
Lobna Mazzawi is an adjunct math instructor here  at EvCC and has been in the math department for six years now.
Born and raised in Nazareth, Israel gives her the unmistakable accent. Mazzawi came to live in the United States 16 years ago after she married her husband who is an Israeli as well. He lived in Nebraska so she found herself moving to the states shortly after and attended Western Michigan University.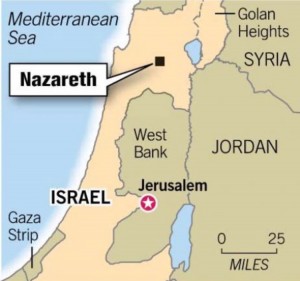 Her entire family is still in Israel, so she likes to take her kids with her every other summer to visit. When asked what she misses most, she said she misses the warm beaches and the fresh fruit. She stated, "there is so much history to learn in the Catholic churches there. Every one of them has its own history and tells a different story. I also like to take them (her kids) to the beaches and the Dead sea."
Nathan Senff, Astronomy and Physics major in his first year at EvCC, who took a calculus class with Mazzawi in fall 2015 said, "Mrs. Mazzawi is very personable. She will tell you like it is, like you're one of her kids…she opens up her time and would even extend class time for questions."
Nursing student, Shauna Buckner, currently taking Math 79 with Mazzawi said, "She seems really caring that her students really grasp math and aren't stressed by it."
Mazzawi's students seems to be picking up on the exact thing that she stated herself is her passion. When asked about her passions she said, "I love my job, I think this is the biggest part of my life… I have a belief that I can deliver my message and be able to part of my student's success. Seeing my students achieve their goals is very rewarding. Giving back is what keeps me moving and motivates me to give more and more." She said, "it's very common that people don't naturally like math and struggle with it…I try to make math fun and enjoyable because a lot of people don't like it and tell themselves that."
Mazzawai is living up to her passions by helping her students understand math and, ultimately, achieve their goals. Mazzawi isn't going anywhere soon, when asked where she see's herself in the next 10 years she said, "I will still be here working at EvCC but as a full time math instructor."
Leave a Comment