Trojan Women Lose Hard Fought Game Against Bellevue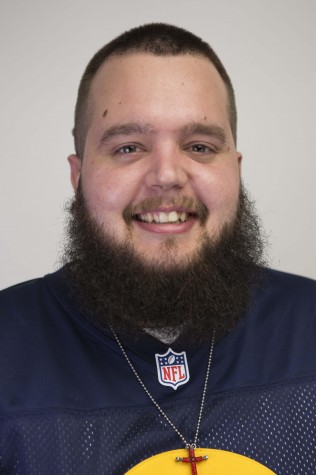 More stories from Ricky Hester
After winning their last two league games, the Trojans went on the road to face the number one Bellevue Bulldogs at 5-1 in league play. EvCC at 4-2 with a win could move into a tie for first place, so this is yet another big game for the Trojans.
The game started off well for the Trojans leading 7-4 early, holding the explosive Bulldog offense in check early. However Bellevue's  offense came alive making a run putting them in the lead and they held that lead for the rest of the half. Since that point at the start of the 2nd period, the game was back and forth. The Bulldogs pulled ahead by 12, but the Trojans closed the gap to within five points at halftime 31-26.
Even though EvCC trailed at halftime they lead the Bulldogs in field goal percentage shooting 41.4% and Bellevue with 36.7%. Kalea Tyler and Jess Reiter led the Trojans in scoring with six points a piece.
The second half started off in a bad way for the Trojans with Bellevue landing four threes in a five minute period. This gave the Bulldogs a 17 point lead and control of the game. EvCC was fighting hard on defense but the Bulldogs seemed like they couldn't miss a shot. Bellevue had swarming defense on the Trojans, clogging up the middle of the lane forcing EvCC to move the ball on the outside of the perimeter, not letting them deep in the paint.
With Bellevue dominating on offense the Trojans made a nice run to close the third period cutting a 17 point lead to 13. They trailed the Bulldogs 57-44 going into the fourth.
Going into the fourth the Trojans continued to fight hard, but the Bulldogs offense wouldn't let up driving into the lane scoring easy buckets and getting to the foul line. This was the trend of the game since the rebounding and assists totals were close between both teams.
Assistant Coach Matt Wilde talked about the loss and said, "it all came down to execution and we couldn't make stops, when we did make stops then we couldn't score on the offensive end so it made tough on us. I told the team that we have to look at it as a new season, we get Bellevue and Peninsula back in our home gym. We're excited." The Trojans ended up losing the game 73-54 but after the loss there still sounds like plenty of fight left in the Trojans. Lily Hilderbrand of the Trojans had trouble rebounding this game, when asked about it she said that size was a factor and that she was just out muscled at times.
The Trojans remain optimistic and face Whatcom Community College in their next game back at home Saturday, Feb. 6.