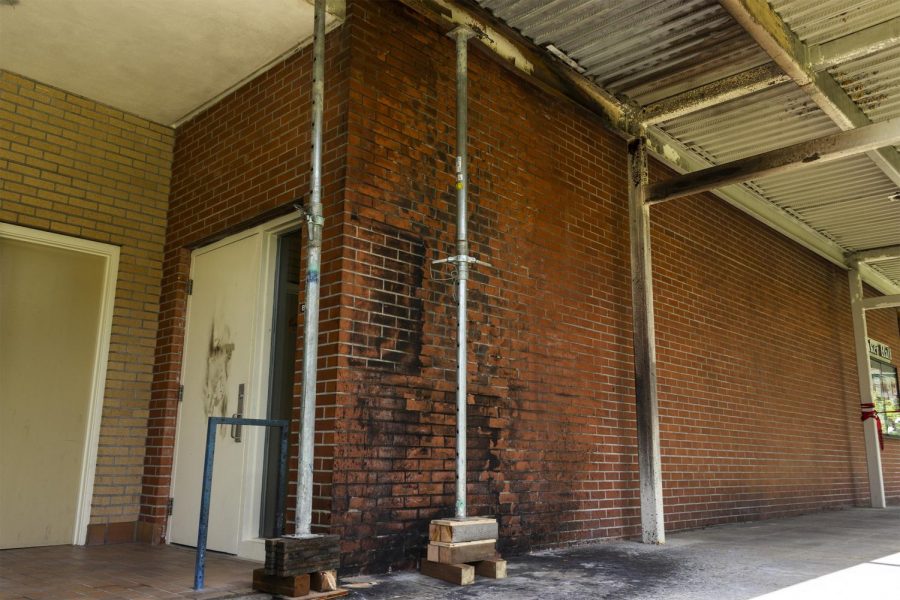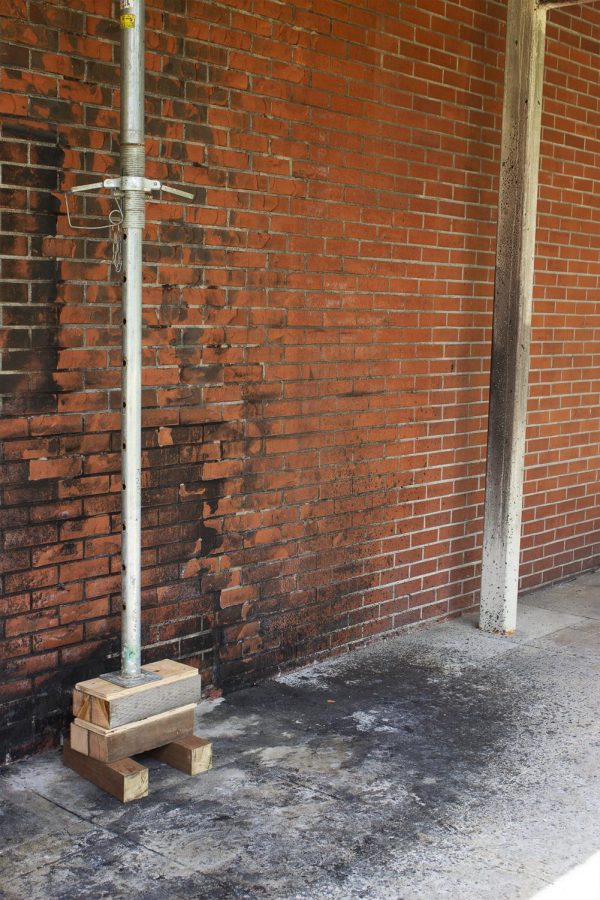 BAKER HALL –  A fire broke out in a garbage/recycle bin on Saturday June 22, outside Baker Hall charring a section of the brick wall.  
According to EvCC Media Relations, Campus Security Officers Ben Thompson and Noah Norfleet responded to the fire alarm call around 4:40 p.m outside Baker Hall room 120. Once on scene, they were able to put out the fire with campus extinguishers. No one was in the building at the time of the fire.
Everett firefighters and police were dispatched to ensure the fire was completely out. Though the cause of the fire is unknown, the fire marshal has launched a full investigation to look into what might have caused it.
The fire damaged a section of the steel support beam for the second floor and discolored a section of the building. As reported by the school's media relations press release, the school brought in an architect and a structural engineer to look at the beam on June 23.
Facilities expect the remodeling to take between two to three weeks. During that time, they will install shoring which will temporarily support where the beam was altered. In addition, a contractor will be brought in to install a new beam next to the damaged one.   
Katherine Schiffner, EvCC's Director of Public Relations spoke with facilities on June 25, and reported that after investigating inside Baker 120, they can conclude that there is no fire damage inside the classroom and that the damage is limited to outside of the building. 
"We are thankful no one was hurt and appreciate the quick response by Campus Security Officers Ben Thompson and Noah Norfleet, who put out the fire, and the Everett firefighters and police who also responded," said Schiffner. 
The location of the fire is closed off by caution tape between the stairs by Baker 120 and the elevator on the east end. 
The school does not expect any lingering issues to affect the start of summer classes on July 1 but all classes in Baker 120 will be relocated.