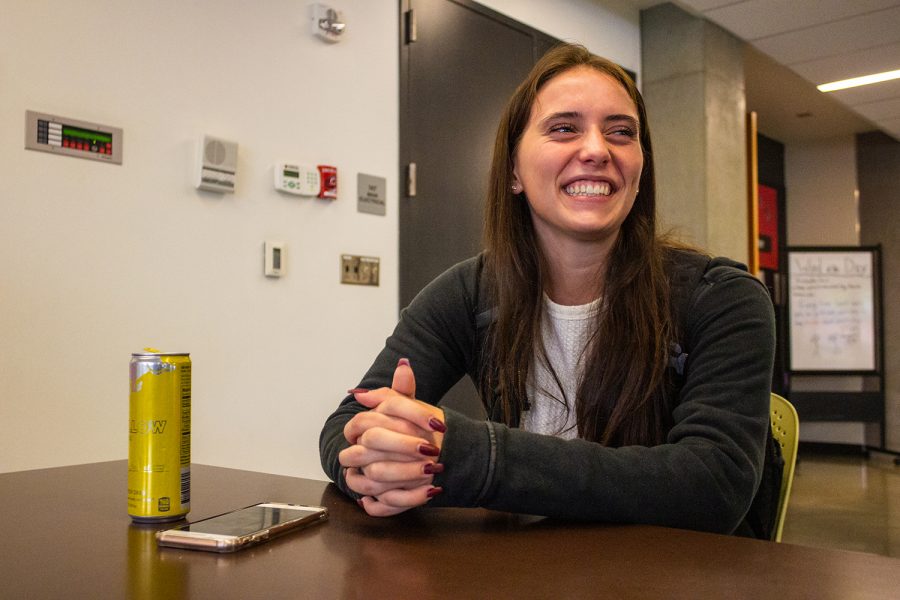 Simon Krane
Eighty percent of American students will change their major at least once in their college career, according to the National Center for Education Statistics. A major is a huge decision. It will impact what one will be doing for 90,000 hours- the time the average person spends working in their life. The Clipper talked to an EvCC staff member and a student to get an idea of why students choose the majors they do,  how they should choose them, and if one has to choose between doing what they love and financial success.
Courtney Jellison, 18, has always had a clear idea of what she wants to do. Her family owns two businesses- a gym and a fitness equipment repair shop- and Jellison wants to follow in her family's footsteps and help manage the business. "I was always focused on taking over the family business and I hadn't thought about what I was going to do in college," Jellison said
At the outset, she chose to pursue a business administration degree. However, since her family has owned businesses nearly her whole life- two since she was three- Jellison says the skills of business administration come naturally to her, and she wasn't really fond of her accounting class: "it either clicks or it doesn't, and it does not."
So she decided to switch her major to Kinesiology. Still relevant to her goal, a Kinesiology degree will give Jellison more relevant skills and let her pursue a career as a personal trainer before her time to take the reins of the family business comes. It'll also provide directly relevant information about the businesses she'll be taking over. "In order to know a good amount about how fitness equipment is fixed, you need to know how it's used," Jellison says. "There's a lot of  people, especially older people, who come to the gym who have questions."
She also mentioned that she's not worried about her business administration classes going to waste- they count as social science credits and will still provide a good foundation. Jellison felt she didn't have to choose between doing what she loved and financial success- this is what she has wanted to do all along.
Gina Meyers teaches an online Career and Life Planning course and is also a counselor here at EvCC. Having been here for thirty years and having previously worked in financial aid, Meyers has a wealth of experience not just regarding education, but life in general. A welcome document for her online course says she has "picked berries, babysat, cut off carrot tops, folded paper at Georgia Pacific, cashiered at Value Mart, played in a rock and roll band, worked as a singer/actor in Off Broadway shows in NYC, been an office receptionist, waited on tables (my favorite job), been a K-12 music teacher (I was awful!), been a registrar, veterans coordinator and financial aid counselor."
Meyers says all this experience let her figure out who she was the hard way- something she believes students have a hard time doing. "I think people don't know who they really are," she says. "They just jump into stuff because that's where they think the money is." She stresses the importance of taking the time to introspect and develop a good sense of who you are as a person- with some help from counselors and advisors along the way, of course.
When asked if it's better for someone to choose a career that they love, or a career that will give them financial success, Meyers said "You can have both, it's not a pipe dream. You're not going to love every aspect of your job, but you can get close. You have to be realistic but you don't always have to play it safe."