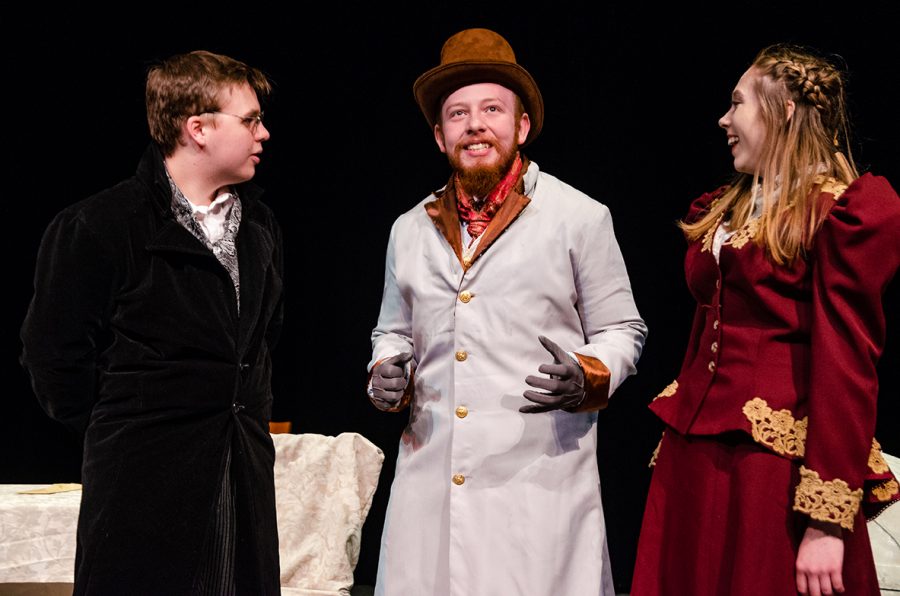 Simon Krane
Lady Windermere's Fan, a play written by Oscar Wilde in the late 1800s, is the latest production coming to the stage at EvCC. According to the press release on this production, the play "tells the story of Lady Windermere, who suspects her husband is having an affair after she learns he's spending time with the scandalous Mrs. Erlynne."
The decision to produce this play was made by EvCC drama instructor, Beth Peterson. She read through several plays, many by Wilde in particular, before landing on Lady Windermere's Fan. "This play just really struck me," Peterson explains, "a lot of it because of what it says about the role of sexes." This play spotlights the dichotomy between women and men in the Victorian era, the prejudice behind gender roles in society, "and that [message] just seems really relevant to today."
Though this play explores gender roles of centuries past, the casting process for this production was made incredibly progressive. "One of the things that I wanted to do with this particular play was a gender-blind casting, so people could audition for any role that they wanted," Peterson shares.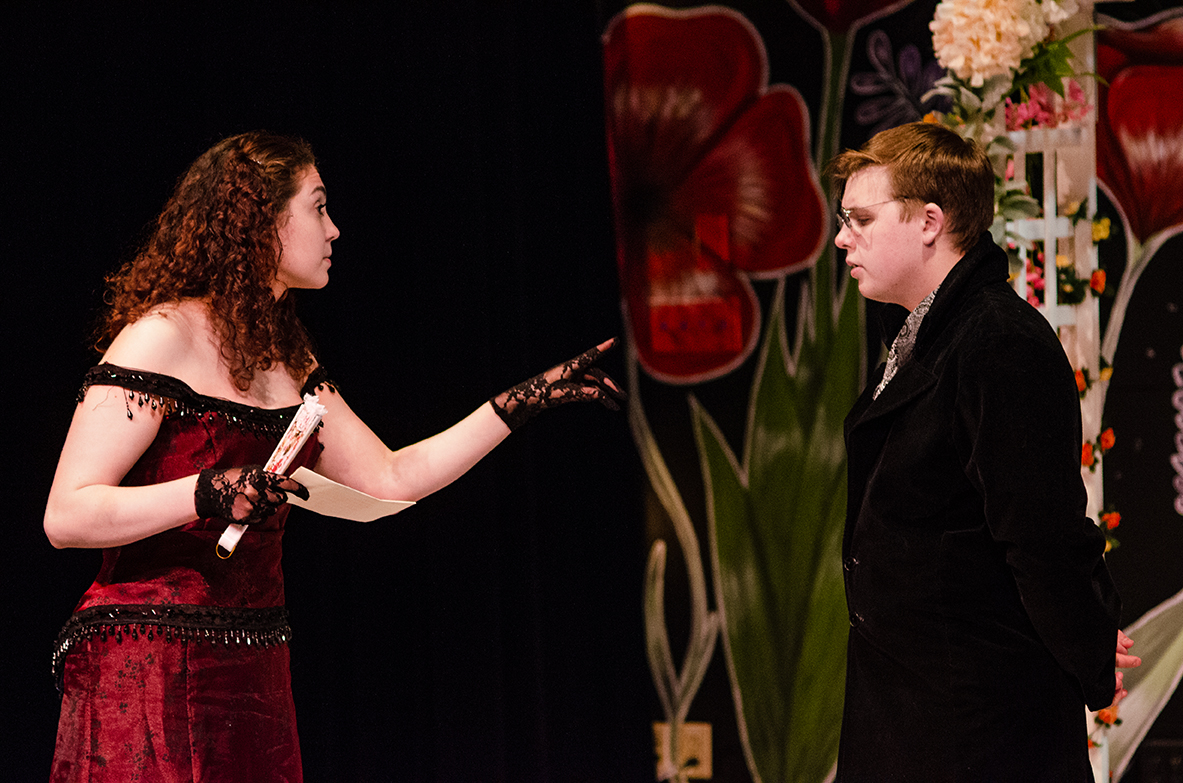 In this play, "Lady Windermere tries to keep up this appearance of being a 'good woman'." This component of her character is very important considering that this is still a common issue with women today. Society grappling with women's sexuality is a concept that is explored within this play.
Women raised with the mindset of not being supposed to embrace their womanhood are now learning to understand themselves. According to Peterson, "That is a lot of the reason why girls and women today are wanting a non-binary label because they are trying to let go of what it meant in the past to be a woman."
Aside from adapting the play to be more gender fluid, there are other aspects that have been altered in this direction by Peterson. One of the aspects she is most excited to share is the stunning visuals that will accompany this production. The floral imagery that comes from the original play has been embraced in multiple ways – the most notable being a beautiful mural painted by one of the members of the cast, Grace Webb.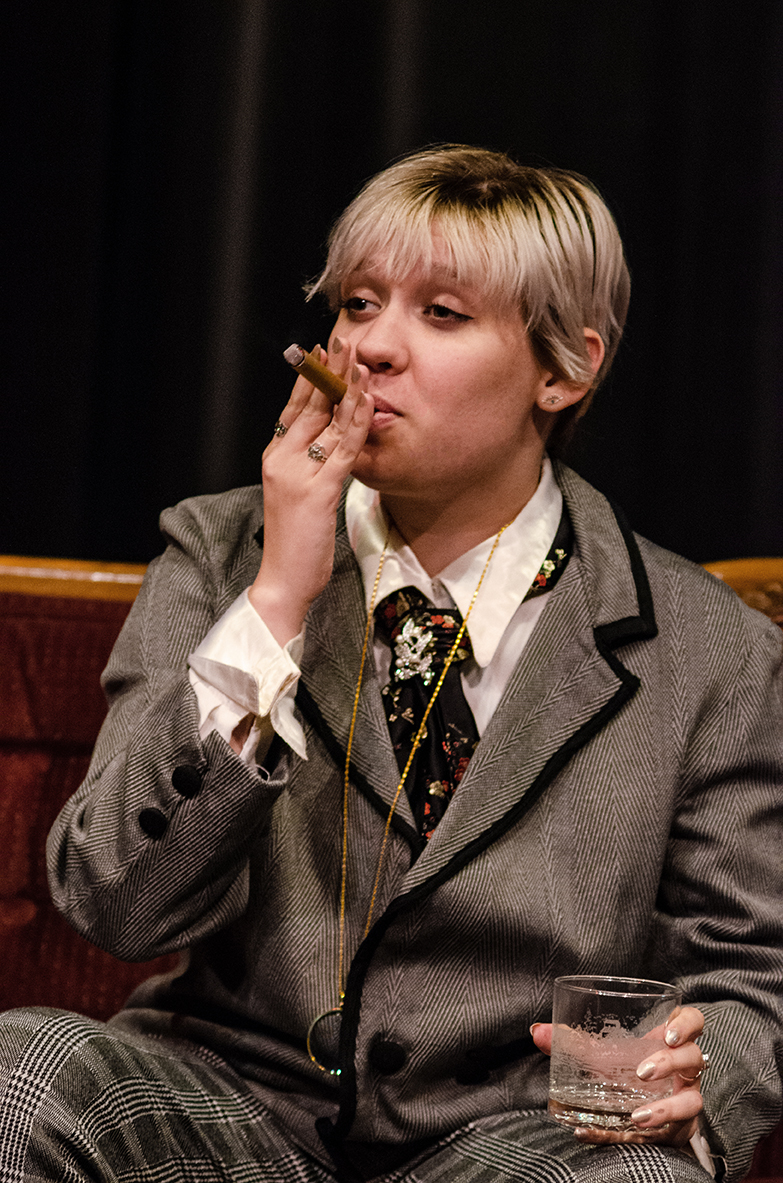 Webb, who plays the character of an old man named Mr. Dumby, is also the artist behind the mural of flowers that will serve as the backdrop for this production. Creating art to go along with the play "really shows the potential of the collaborative environment at EvCC," Webb shares.
While this play has a few deeper meanings, Oscar Wilde wrote Lady Windermere's Fan as a comedy. A lot has changed since the 1800s in terms of humor and the way it is approached and received today. Nick Whittlesey, who plays Lord Darlington, describes modern comedy as much raunchier, whereas the comedy we see in this play is more "lighthearted and timeless."
Ciara Miller, who plays Lady Agatha and Rosalie describes comedy today as "wittier, fast paced and in-your-face," whereas the comedy here will be subtle and to understand it, "jokes need to be paid close attention [to]."
Peterson and her cast will be bringing this play to life, debuting June 6-8 with three more shows June 13-15. Each show will be at 7:30 pm in Baker Hall, room 120.