AMTEC's Robots On Campus
How Legos and automation are training the next generation of manufacturing.
Automation is in many aspects of our lives, such as automated gates, vacuums, and even automated litter boxes. Automation has spread from factories to homes, businesses, and everyday appliances.
Robert White teaches students Mechanical Electronics at EvCC's Advanced Manufacturing Training and Education Center (AMTEC). He teaches his students about automation with a tool many people see as a child's toys, Legos.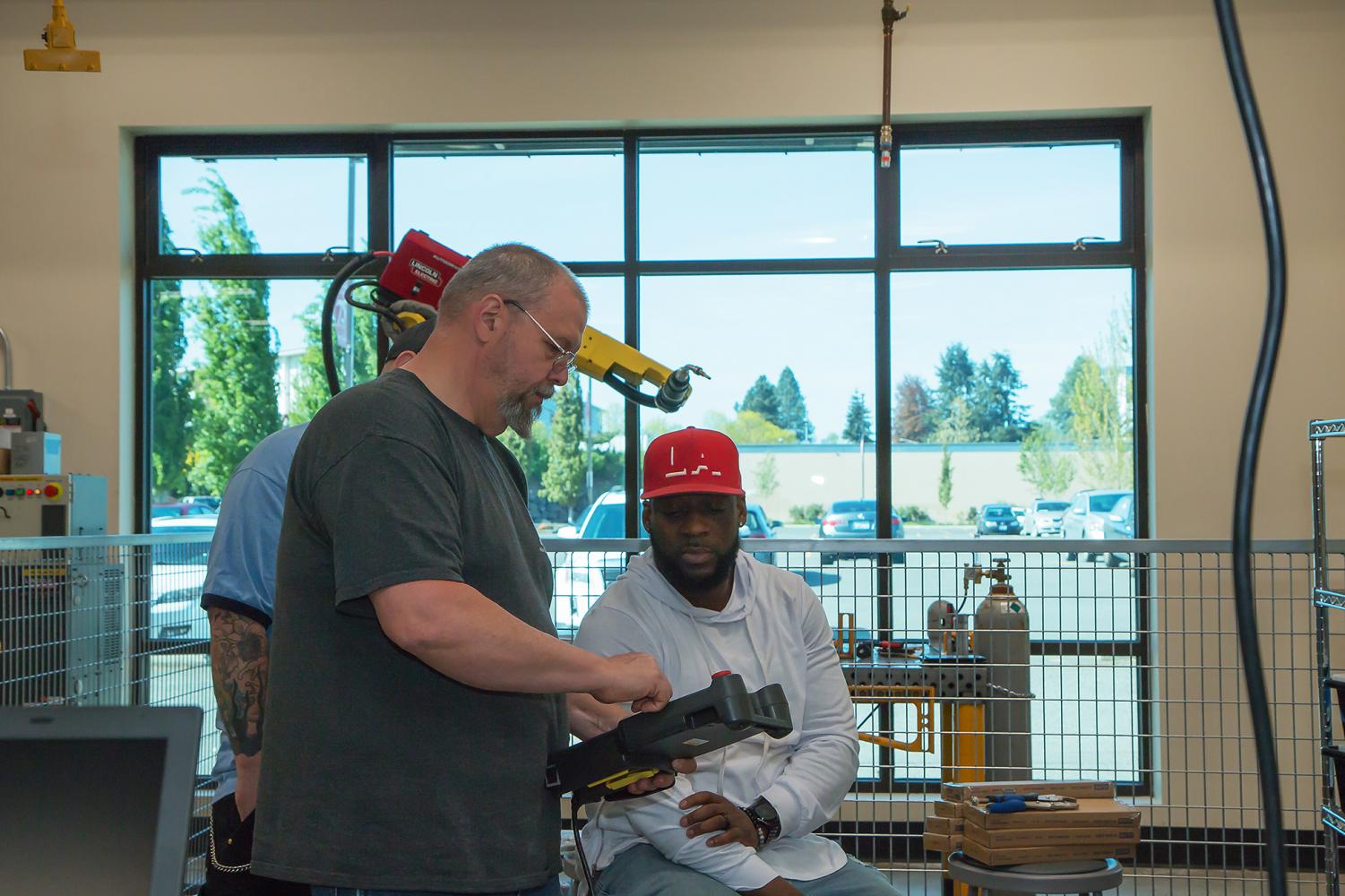 "Lego is a universal toy," White said. He went on to describe how it can be used by anyone from any region or area, and by using the same directions, they can all build the same robot or structure. White believes "anybody can pick up a Lego controller or open up a Lego programming language, and with just a little bit of direction from the instructions, start figuring out 'Oh, if I link these icons this way I'll get this robot to do x, y, or z.'"
These Lego projects can help teach students how to build and program for future needs, such as two students trying to create a machine that can carry large weights. This knowledge and experience can help them in the future when programming machinery that could be used in construction or factories.
"
We can meet you wherever you're at when you come into the program.
— Robert White, Mechanical Electronics teacher
To get into the AMTEC program, you don't have to be a genius or know everything about automation beforehand. "We can meet you wherever you're at when you come into the program," White says. "If you're the creative kind of person, if you like drawing, you like solving problems, and most of us do… it's a different way of solving those problems, just different tools you have in your tool kit."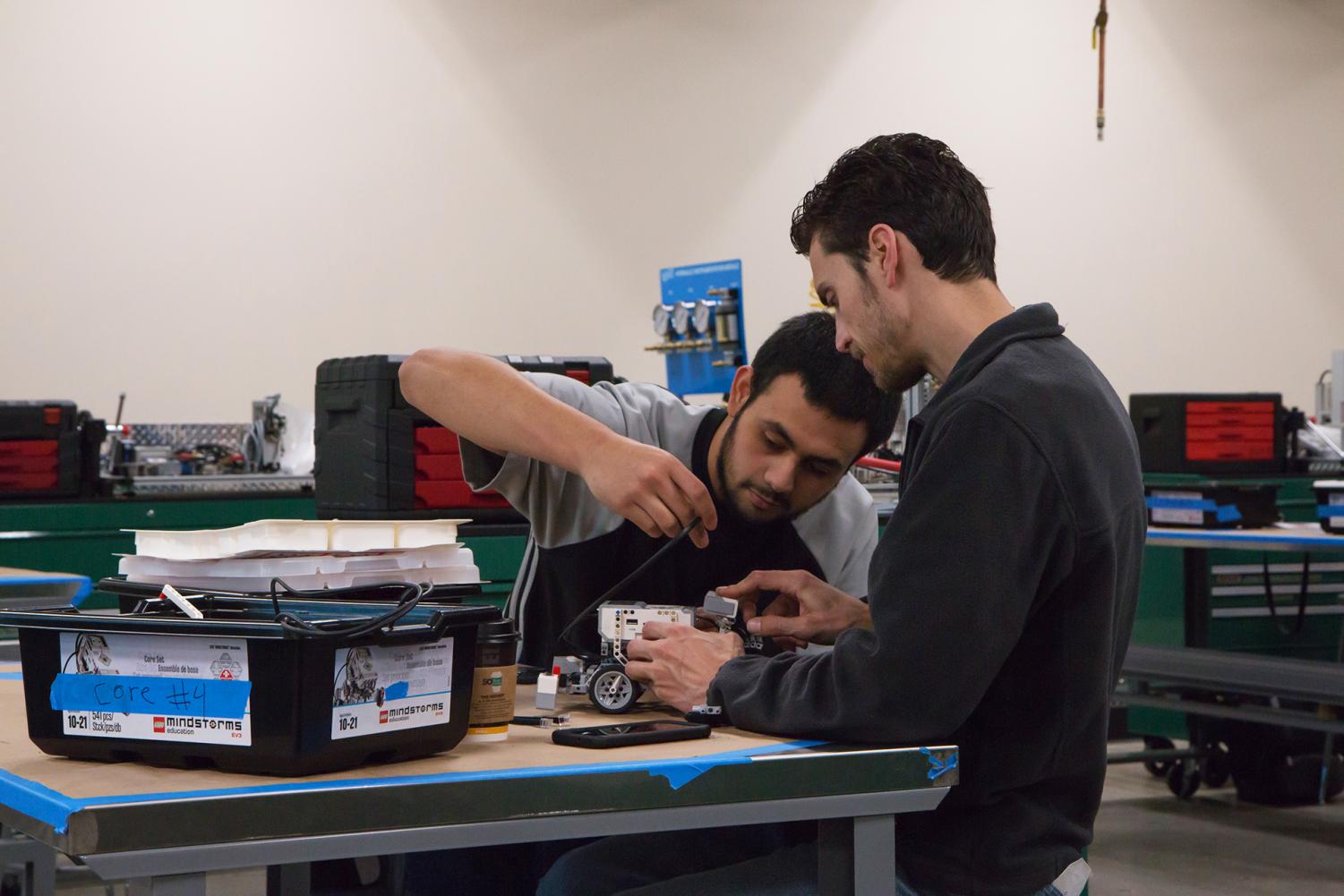 White believes automation isn't just focused on one aspect of programming or technology, it's many different parts that all work together. He teaches his students the basics, enough to give them an understanding of automation so that when they go out to the workforce they can have the knowledge they need to evolve and learn how to do what the job needs them to do. He says, "I'm not making diamonds here, I'm knocking off the rough edges then I'll hand them off to their employer who's going to make them whatever gem they need to be."
"
Automation's not going to take your job, automation's going to be your job.
— Robert White
White has had people come into the program wondering if all this automation will take away their jobs in the future. White says, "automation's not going to take your job, automation's going to be your job. Along with that craft. So you need to learn to craft, and you need to learn the automation that goes along with it."
An example White used was the auto industry, which has been using robots for almost half a century, and says if automation were going to be taking jobs, many of those in the auto industry should have lost them already. Yet, White says, "if you look at the numbers now compared to what it was then it's about the same. We haven't lost jobs. We haven't gained a whole lot, but we haven't lost jobs."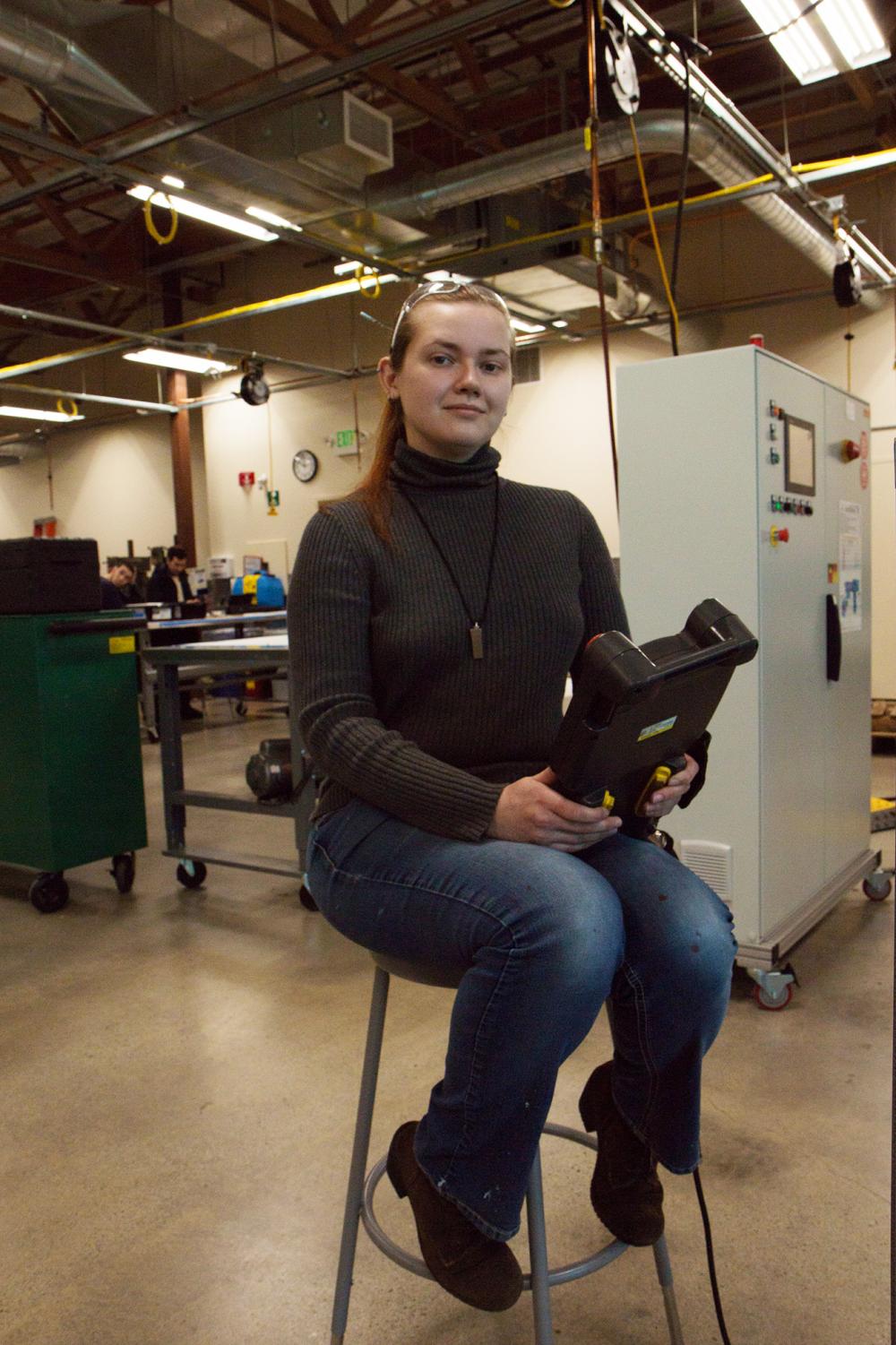 White says, "We're going to get to the point where you can't afford not to automate. It doesn't matter if it's the welding industry or food service, you're going to have to get comfortable with and learn how automation integrates with your skill set."
He's not the only person in his class to believe this. Frances Schuppenhauer, a student who is graduating with her Precision Machining ATA degree at the end of this quarter, says "Everything's going to be automated and I think it's going to make all our lives a lot better."
Click through the gallery below for more insider photos from AMTEC's Mechanical Electronics class:
Leave a Comment